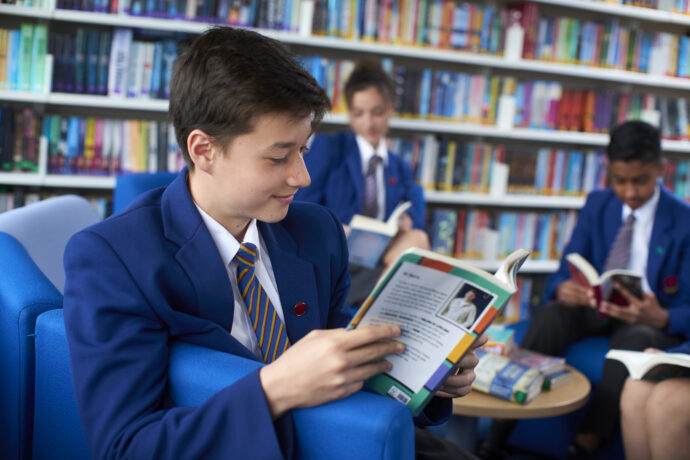 Founded in 1554, today Clitheroe Royal Grammar School is a selective co-educational grammar school.  We cherish our rich heritage yet aim to be forward thinking and embrace all that modern education has to offer.  Our school is built on high quality relationships and respect.
Our students are encouraged to be happy, independent, enquiring, creative, curious and respectful individuals.
We value the rich diversity of our student body and celebrate every individual and their unique educational journey.
At Clitheroe Royal Grammar School, we create a safe, effective learning community where each individual encounters a wide range of opportunities to reach their full potential and to excel.
We aim to encourage students to:
Develop lively and healthy bodies and minds, the latter capable of original thought, enquiry and well-balanced critical argument.
Become confident, independent learners well-equipped for lifelong learning.
Derive enjoyment from their learning which should extend their intellectual capacity, develop their interest and stimulate their curiosity.
Embrace the many opportunities afforded by developments in information and communication technologies, whilst fully accepting the responsibilities that go with using them properly.
Engage in a broad programme of experiences which enable them to appreciate their cultural inheritance and understand more about themselves and the world in which they live.
Develop the capacities to make informed, rational and responsible decisions and to work in ways which enhance their self-respect and sensitivity to the needs of others, particularly those less advantaged than themselves.
Show respect for each other and all people working in the school and appreciate the diverse talents that contribute to our school community.
Play a full part in creating a caring, supportive school environment.
Develop a range of reasoned beliefs and values and a sympathy and respect for those held by others, which will prepare them to become considerate and responsible citizens.
Display self-discipline and proper regard for authority.
Foster good behaviour and avoid all forms of bullying.