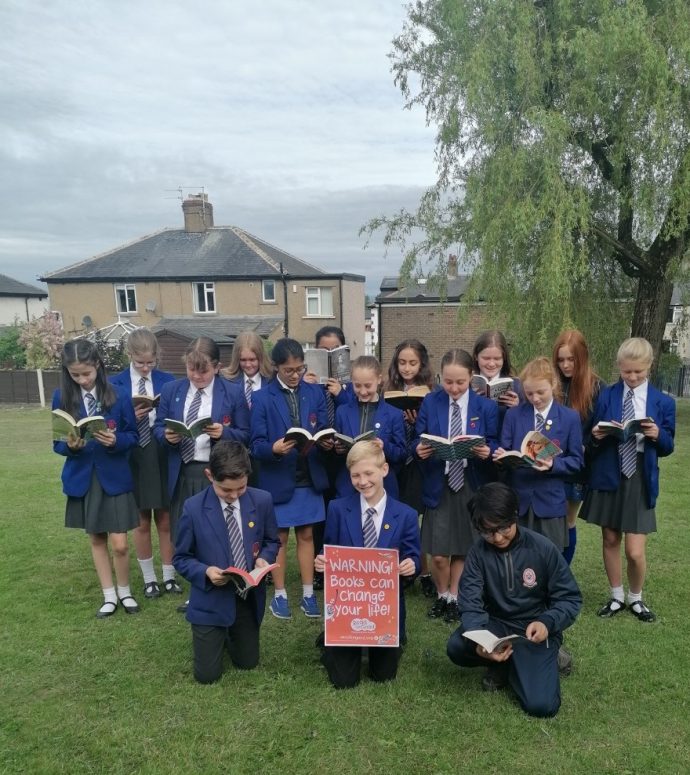 Before half-term, a number of Year 7 students took part in a sponsored readathon for the charity 'Read for Good', raising £541.  The students were committed to the cause and thoroughly enjoyed the experience.
Read for Good's vision is for all children in the UK to be given the opportunity, space and motivation to develop their own love of reading.  This will benefit them throughout their lives – for good.
Thank you so much to the students involved: Florrie, Aarib, Jessica, Tabitha, Jasmine, Chloe, Rebekah, Kate, Alice, Hassan, Millie, Siona, Charlie, Aiza, Florence, Teya and Dyfan.
We are very proud of you!