We are delighted with the outstanding results gained by our students in their GCSE examinations. They have worked incredibly hard and have been supported by our exceptional staff.  We have been told that this year the GCSE examination system has been designed to be tougher.  Our students have risen to the challenge and have truly excelled.
The percentage of A* grades awarded (grades 9 and 8 in English and Maths) was over 33% – a tremendous achievement. More than 65% of grades were awarded at A* and A (grades 9 to 7 in English and Maths) and 91% at A* to B (grades 9 to 6 in English and Maths).Our results this year show the excellent progress that our students have made throughout their time at Clitheroe Royal Grammar School and reflect the tremendous dedication of our students and staff.
Twenty students, Oliver Barber, Hannah Bardsley, Hashaam Choudhry, Esther Doggart, Madeleine Dummer, Isobel Hill, Roxanne Foley-Jennison, Megan Geldard , Amy Green, Angus Milne-Redhead, Sam Mulligan, Hannah Procter, Eleanor Radcliffe, Raees Samli, Ella Sharma, Olivia Spencer, Sinead Sutcliffe, Ellie Tucker, Benjamin Walsh and Lara Wiggins, gained 8 or more A* grades (grades 9 and 8 in English and Maths). A further 44 students were successful in gaining 8 or more A* and A grades (grades 9 to 7 in English and Maths).  This is a truly outstanding achievement.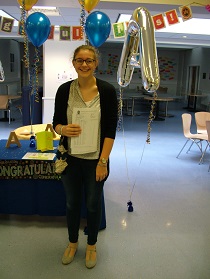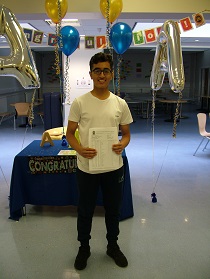 We are very proud of our students and our staff and know how hard everyone has worked to achieve these truly impressive results. All of our students have achieved highly and we are delighted that they are enrolling for further study at A Level.  We wish all our students every success in the future.